The Greenroom – Arts and Crafts Studio
Welcome to the Green Room by Ashley Fosdike.
The Green Room is now running free online bite-sized courses through our Facebook page: https://www.facebook.com/thegreenroomoxted/ , please click here to see our recordings and up-coming events.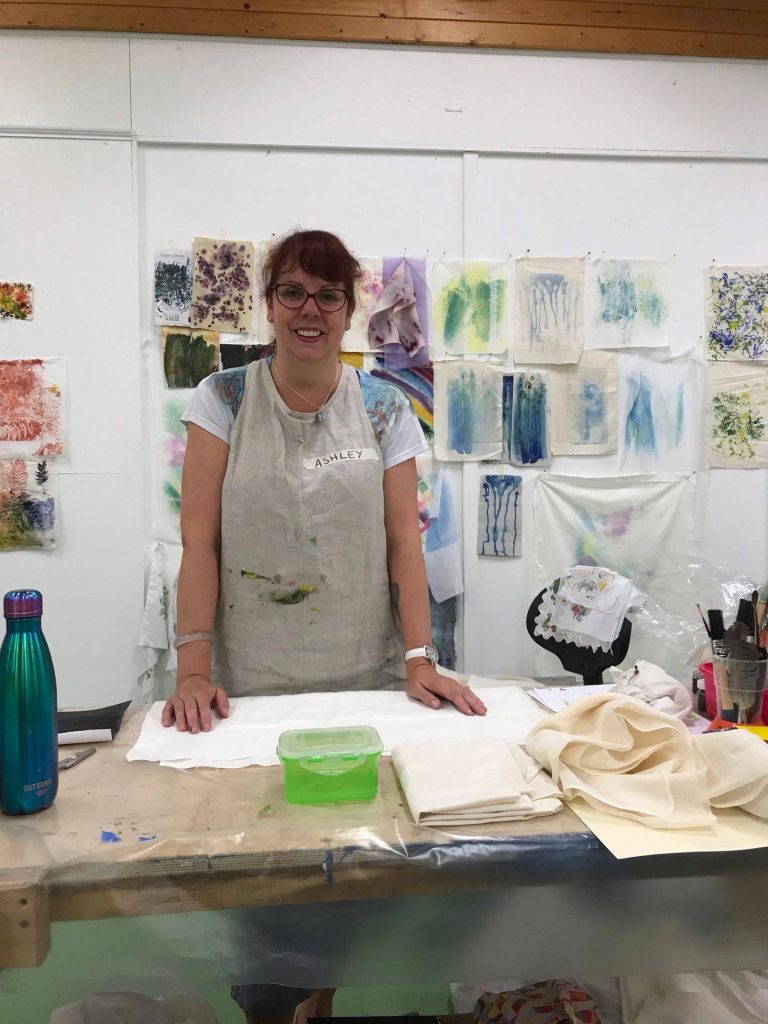 Ashley is a very experienced Artist, Maker and Crafts person. She has over 25 years of experience and is a qualified teacher for many things including flower arranging, sugar craft and garden design. She has won many accolades, numerous first prizes and 'best-in-show's as well as having her jewellery exhibited at the V&A in London.
Over the years, Ashley has gained experience in many genres of art and design and holds a diploma in Art and Design from the prestigious West Dean College, a BTEC (distinction) in Jewellery design and a further qualification from Morley College for Millinery; (and many more too).
It was this background that drove Ashley to set up the Green Room, she realised that so many crafts were being lost, or if there were courses available then there is a lot of outlay; and if it didn't suit you then it's wasted money. So many people have commented on Ashley's work and said, 'I wish I could do that'. Realising that there was a gap in the market she has set up little bite-sized 'try-me' courses. Under the right tutor anyone can learn new skills, all they need is a way of learning in a relaxed environment with a calm and attentive tutor; being passionate about crafts this is something Ashley decided to change.
Unfortunately due to the restrictions around Covid-19, we are currently unable to run courses however you can still see our range that we will be restarting as soon as possible here: https://www.ashleylouise.com/shop/ . Like everyone else, we're not letting this beat us and are presenting weekly mini-online craft projects for everyone to enjoy!
We look forward to teaching you something different.